What to Do When You're Hit and They Run?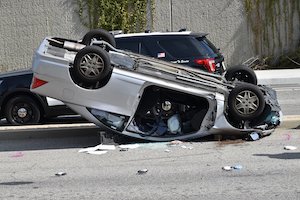 In Sacramento County, Hit and Run accidents accounted for 1015 collisions in 2019.  Here's some critical advice: First, your uninsured motorist (UM) and collision coverages will cover a hit-and-run accident. Second, take pictures of the damage to your car where the other car hit yours. Physical contact between the fleeing vehicle and yours is required for your UM coverage to apply. Third, file a police report. If the police won't come to the scene, then go to the local police (within city limits) or local CHP office (in unincorporated areas) and make a counter report about the incident. Four, notify your insurance immediately. I suggest doing it within a day of the collision or at least the next business day.  Lewis Injury, PC is ready to help with a free consultation by telephone (916-378-8878), video conference, or email at james@lewisinjury.com.
Client Reviews
Get in Touch
Send us a text at (916) 378-8868, call us at (916) 378-8878, or fill out the contact form for a consultation.
Always a Free Consultation

Handling Only Personal Injury Claims

We Return All Inquiries Promptly