Uninsured Motorist Coverage is THE Most Important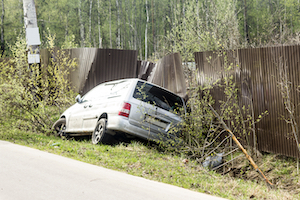 Most drivers are worried about drivers without insurance. However, only 16% of drivers are uninsured, which is tied directly to the DMV requirement that registered vehicles have to be insured. However, this same requirement of minimal insurance ($15,000/$30,000 for bodily injury claims per person/per accident) creates an army of "under-insured" drivers.
Those drivers do not have enough to pay their victim's medical expenses, for their lost wages, or for pain and suffering. Under-Insured Motorist Coverage (UIM), which is an automatic part of Uninsured Motorist Coverage (http://www.insurance.ca.gov/01-consumers/105-type/95-guides/01-auto/auto101.cfm#otherkindsofcoverage) fills that gap between what a negligent driver might have for coverage (likely the minimum) and what your recoverable damages are. For example, if you are injured and incur $17,000 in medical bills and lost wages, but the at-driver has only $15,000 then that driver is under-insured. If you carry more than $15,000 in your own UIM ($25,000, for example) then your insurance should fill that gap up to $10,000 in our example ($25,000 less $15,000 recovered from the at-fault party = $10,000). The cost of UIM coverage is minimal when compared to your liability coverage, and for good drivers UIM coverage is the absolute best way to protect yourself for when you are injured by someone carrying only the minimum amount of auto insurance.  Lewis Injury, PC is ready to help with a free consultation by telephone (916-378-8878), email (james@lewisinjury.com) or video conference.
Client Reviews
Get in Touch
Send us a text at (916) 378-8868, call us at (916) 378-8878, or fill out the contact form for a consultation.
Always a Free Consultation

Handling Only Personal Injury Claims

We Return All Inquiries Promptly