Supreme Court decision on Howell case gives certainty to damages issues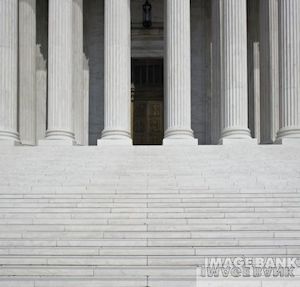 On August 18, 2011, the California Supreme Court rendered a long-awaited opinion on the Howell v. Hamilton Meats Co. case. www.courtinfo.ca.gov/opinions/documents/S179115.PDF  The central issue was whether the negotiated reduced payment a plaintiff's health plan negotiates for the plaintiff [I call this the wholesale price of medical care] should be treated as a collateral source payment in the same way the actual payment from the health plan is considered a collateral source, and consequently whether a defendant is entitled to the benefit of that negotiated reduced rate.  The Court said in essence no, the difference between the wholesale rate and the retail rate is not a collateral source benefit and consequently the measure of a plaintiff's damages is what was paid, not what was charged [the retail rate].  This decision limits a plaintiff's damages, which is certainly a negative for plaintiffs and plaintiff attorneys across the board.  Evidence of the retail amount is admissible evidence before a jury, as is evidence of what was paid.  How the word "insurance" doesn't get uttered during all this dispute over retail vs wholesale rates and payments remains unresolved.  The Court's decision further modified what was a productive and predictable method of resolving the "paid vs. billed dispute" wherein most trial courts take on the proper measure of medical damages, i.e. post-verdict hearing on whether to reduce medical damages down to what was paid assuming the evidence is presented.  The decision does provide some certainty which was missing for several years as several disparate cases [Hanif, Nishihama, Howell, King, Cabrera] from several districts weaved their way through the appellate system.  A strong, knowledgeable mediator should know these issues and knows the current state of the law in order to be effective for the parties.
Client Reviews
Get in Touch
Send us a text at (916) 378-8868, call us at (916) 378-8878, or fill out the contact form for a consultation.
Always a Free Consultation

Handling Only Personal Injury Claims

We Return All Inquiries Promptly