Mediation fails because neither party had true authority – a must for any mediation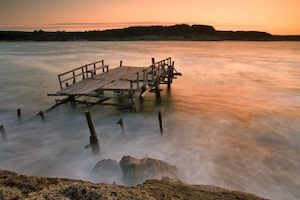 The NBA lockout and negotiations to end the lockout failed this week because neither the owner's representative nor the player's representative had authority to negotiate and agree on the one remaining crucial term.  As this reporter related, "There is no rational way to explain this behavior [failure to close the deal], so there has to be something wrong. And the only answer is that neither Stern nor Hunter had the authority to negotiate beyond his established position." Mediation only works if the true principals with authority to make a deal are present in person. Telephone standby, or a pre-determined budget given to an attorney or a fill-in insurance company claims representative is not the same as a principal with authority. Physical presence at a negotiation is necessary for several reasons: the principals show respect by both physically participating; neither side feels slighted or disregarded; the negotiation can proceed efficiently without representatives calling for more authority or to relay along critical new information learned at the session; and lastly, if the parties are close in terms, the parties know that all who are needed to commit to a deal are present and will sign off on binding agreement. Otherwise, a mediation without principals is fruitless and guarantees failure every time.
Client Reviews
Get in Touch
Send us a text at (916) 378-8868, call us at (916) 378-8878, or fill out the contact form for a consultation.
Always a Free Consultation

Handling Only Personal Injury Claims

We Return All Inquiries Promptly